After experiencing a truck accident caused by a Prime Inc. truck driver, you should make sure you get compensated for your damages. Severe injuries and heavy damages can be reimbursed through a settlement claim. This ensures that truck accident victims are legally protected against the neglectful actions of another.
While Prime Inc. only hires professional commercial drivers, sometimes they make mistakes and cause trucking accidents. Your truck accident attorney can fight for you so that you are fairly compensated.
Don't sit by while you struggle with financial difficulty. Let your attorney make sure you get fair compensation. Call Caputo & Van Der Walde LLP today for a free consultation with a personal injury lawyer.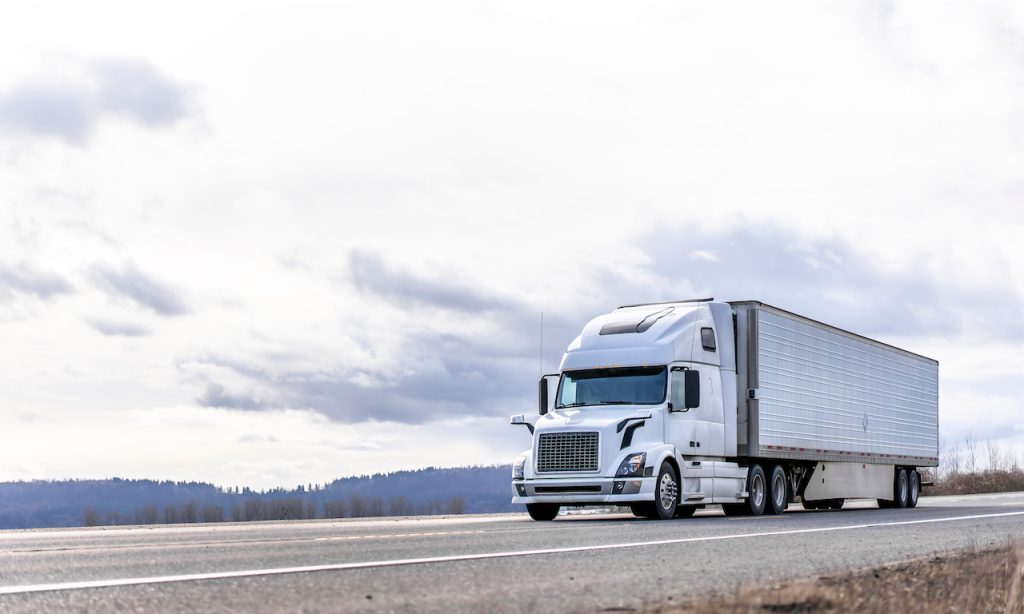 What Should I Do After a Prime Inc. Trucking Accident?
Collisions can happen in a blink of an eye, leaving you with a disastrous wreck. After accidents happen with trucking companies, here are some steps you should take:
Call 911
Contact 911 to report the accident and request medical attention for anyone who has been injured. The officers will document the accident and file an accident report, allowing you to provide your input. This will be useful when filing an insurance claim.
Get Medical Attention
If you or anyone else involved in the accident has been injured, seek medical attention immediately. Your health and well-being are the top priority, and it's essential to get any necessary medical treatment as soon as possible.
Gather Information From Everyone Involved
Gather information from the commercial truck driver, including their name, contact information, license plate number, and insurance information. Also, gather information from any eyewitnesses who saw the accident.
Get Photographic Evidence
Take photos of the accident scene, including any damage to the vehicles involved, road conditions, and any other relevant details. Photos can be helpful when your attorney is filing an insurance claim.
Contact a Prime Inc. Trucking Companies Accident Lawyer
Contact a qualified truck accident lawyer with experience handling Prime Inc. truck accidents. They can help you navigate the complex legal system, file an insurance claim, and pursue fair compensation for your injuries and damages.
Notify Your Insurance Company
Contact your insurance company and report the accident. Provide them with the relevant information you have gathered, and work with them to file a claim.
How to Determine Fault in a Prime Inc. Trucking Company Accident?
Determining fault in a truck accident can be a complex process, and it often requires a thorough investigation of the accident scene, eyewitness accounts, and other relevant evidence. Here are some of the factors that may be considered when your attorney is determining fault in accidents caused by trucking companies:
Violations of Traffic Laws
When a Prime Inc. truck driver violated traffic laws leading to an accident, such as running a red light or speeding, they may be deemed at fault for the accident.
Blind Spots
Prime Inc. truck drivers can be negligent in their actions, such as failing to check their blind spot and not properly changing lanes.
Mechanical Failure
If the accident was caused by a mechanical failure, such as faulty brakes or a tire blowout, the responsibility may lie with the trucking company or the manufacturer of the defective parts.
Road Conditions
Poor road conditions, such as potholes or faded lane markers, may contribute to an accident. In such cases, the fault may lie with the entity responsible for maintaining the road.
Driver Fatigue
If the accident was caused by driver fatigue, the responsibility will lie with the driver. They are responsible for ensuring that they take scheduled breaks, are not overworked, and are adhering to federal regulations.
Distracted Driving
Truck drivers sometimes check their phones, text, send emails, take pictures, or do other activities that take their eyes off the road. This can also contribute to an accident.
Intoxicated Driving
In the rare instance that a truck driver has a BAC above 0.04% or is using illicit drugs, they can be held liable. Police would have to prove that they were intoxicated through a breathalyzer or blood test.
How to File a Claim
Filing a claim after a truck accident can be a difficult and long process, which is why your attorney will be of great help. Here are some steps you can take:
Contact Your Insurance Company
Contact your insurance company as soon as possible after the accident. They will guide you through the process of filing a claim and can answer any questions you may have.
Let Your Attorney Collect Additional Information
Your attorney will gather as much information as possible about the accident, including the other driver's information and witness statements. They will also analyze any photos or videos of the accident scene.
Keep Detailed Records
Your attorney will maintain and keep detailed records of all expenses related to the accident, such as medical bills, vehicle repairs, and lost wages. These records will be necessary when filing a claim.
Lawyers Estimate Your Damages
An experienced truck accident lawyer will ensure your rights are protected and fairly estimate your damages.
Why You Should Contact Prime Inc. Truck Accident Lawyers at Caputo & Van Der Walde
Truck accident lawyers can make the insurance claim process easier. They also ensure you receive fair compensation. If you've been involved in a truck accident, it's important to contact an attorney as soon as possible. Here is a list of ways you'll benefit from working with our law firm:
We protect your rights
We help you navigate complex laws
We investigate the accident
We estimate your damages
We make sure the settlement is fair
Remember that after a truck accident, it's crucial to avoid discussing the accident with anyone except the police and your lawyer. Do not admit fault, and avoid talking to insurance adjusters or representatives from the trucking company. Your lawyer can handle all communication on your behalf to protect your rights and ensure you receive fair compensation. Call Caputo & Van Der Walde LLP now for a free consultation.