Sensory loss is one of many potential consequences of a personal injury, and the results can be devastating for the victim and their family. These types of injuries can result from a wide range of accidents, including car crashes, falls, workplace accidents, illness, or medical malpractice. The impact of sensory loss on a person's quality of life cannot be overstated. Losing vision, hearing, feeling, touch, or other sensory inputs can lead to significant physical, emotional, and mental changes.
The Caputo & Van Der Walde LLP team understands the substantial impacts that a sensory loss injury can have on both the victim and their family. That's why we are committed to fighting for those who have suffered injuries caused by someone else's negligence, recklessness, or criminal behavior. Our law firm has been helping victims in the greater San Jose area for over 30 years and will continue fighting for compensation for personal injury victims.
Contact Caputo & Van Der Walde LLP For a Free Consultation
If you are looking for a personal injury lawyer in San Jose to represent your sensory loss injury, contact Caputo & Van Der Walde LLP for a free consultation and case evaluation today.
During your consultation, we will review the details of your situation, such as the cause of the injury, who was involved, the impacts you have suffered, and more. Once we have a clear understanding of the circumstances, we can answer your legal questions and provide specific advice about how we suggest you move forward with your case.
Read more about sensory loss injuries below, and contact us right away to get started on your case.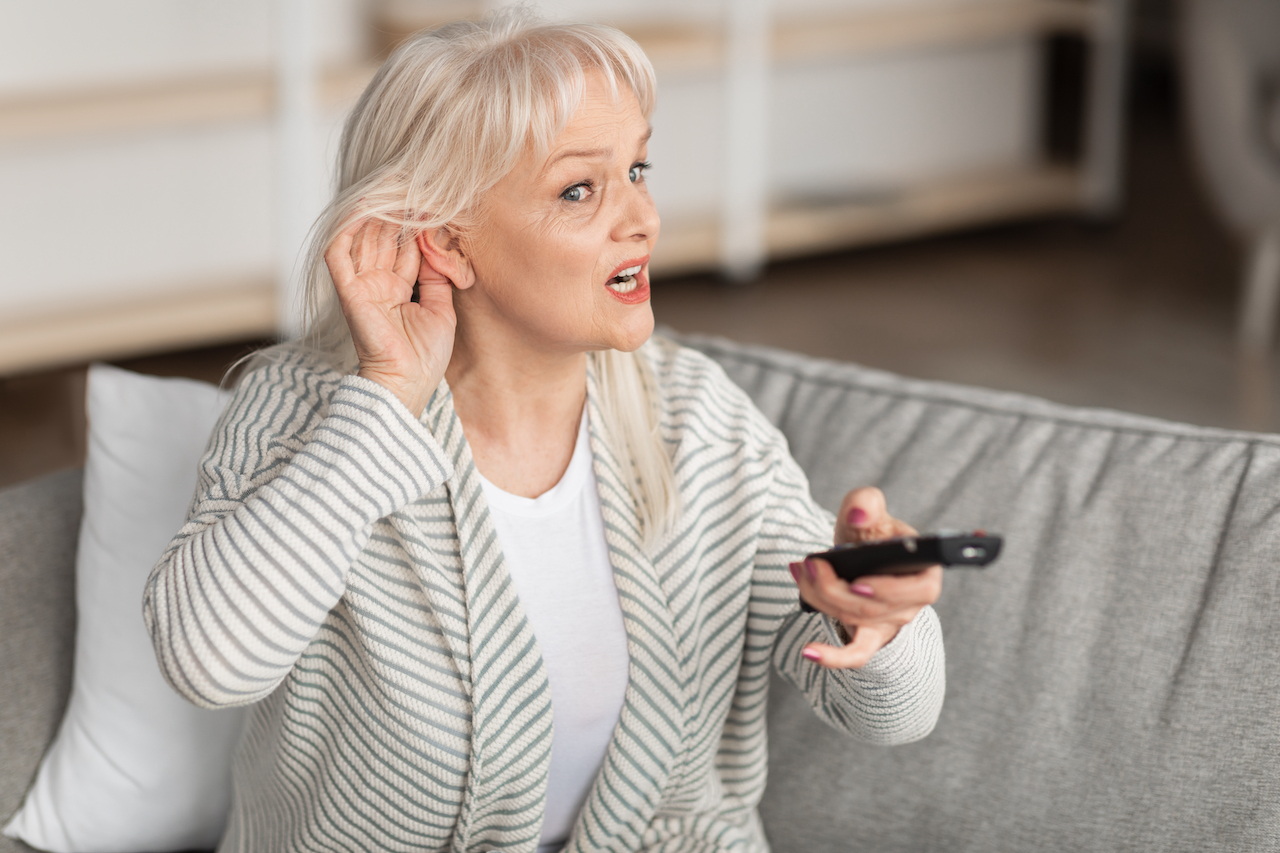 Types of Sensory Losses
Traditionally, there are five senses: sight, hearing, touch, taste, and smell. However, many scientists argue that there are additional senses, such as proprioception (the sense of the body's position in space), vestibular (the sense of balance), and a sense of time and temperature regulation. Anyone who has suffered vertigo, hot flashes, Dyschronometria (distorted time perception), or phantom limb pain can attest to the importance of these lesser-discussed senses.
Here are some common types of sensory losses that a victim may suffer due to a personal injury:
Vision Loss
Vision loss can range from reduced vision to complete blindness, and can be caused by a number of injuries, including head trauma, eye injuries, or exposure to chemicals. Losing vision can have a significant impact on a victim's life, as it directly impacts their ability to handle a range of tasks, including reading, driving, and even walking. A brain injury can also lead to vision loss.
Hearing Loss
Hearing loss may be mild, like a ringing in the ears, or very serious, like complete deafness. These types of injuries can be caused by head trauma, exposure to loud noises, illness, infection, or medical malpractice. Damage to the brain can also cause hearing loss. The loss of this sense can have a significant impact on an individual's ability to communicate.
Sensation Loss
The loss of touch, or sensation, is commonly associated with nerve damage or spinal cord injuries and can cause numbness or tingling in various parts of the body, depending on the location of the nerve damage. It can also impact an individual's ability to feel pressure, pain, or temperature changes. A brain injury can also impact a victim's sense of touch.
Taste and Smell Loss
The olfactory sense (sense of smell) and the gustatory sense (sense of taste) can be damaged by many injuries, including head trauma, exposure to harmful chemicals, and medical negligence. These types of injuries can significantly reduce a person's ability to appreciate food or recognize potential dangers, such as spoiled food or gas leaks.
Loss of Balance
Balance is controlled by the vestibular system, which consists of the inner ear and the brain. Damage to this system can cause vertigo (the sensation of spinning or rocking) and can make it extremely difficult to move around. These injuries can be caused by car accidents, falls, direct injuries to the inner ear, or brain damage.
Causes of Sensory Loss
The senses are all controlled by different systems and parts of the body, and damage to these areas can cause sensory loss. These injuries can be caused by a variety of incidents including:
Car accidents
Falls
Workplace or construction site accidents
Exposure to hazardous materials or chemicals
Infections
Medical malpractice
Assault
Whether or not you see the cause of your sensory loss listed above, contact our firm as soon as possible to connect with an attorney who can help you make sense of your situation. If someone else caused your injuries due to negligent, reckless, or criminal behavior, then you may be entitled to compensation — often much more than an insurance company is willing to offer you.
Seeking Compensation for a Sensory Loss Injury
Whether you plan to file an insurance claim or lawsuit, working with a sensory loss injury attorney in San Jose is an important step in your process. Once you have a lawyer handling your case you can stay focused on your recovery and getting the care you deserve without needing to deal with a stressful — and often contentious — legal process. Your attorney will have years of experience calculating and negotiating damage settlements, as well as trial experience, so you can look toward the future without the added stress of serious impacts to your finances.
Contact Caputo & Van Der Walde LLP today to get the support you deserve.