If you have been hurt or lost a loved one in a car accident in San Jose, it's important to seek legal support from an experienced car accident attorney as soon as possible. With a car accident lawyer handling your case, you can focus on your recovery while they fight to get you the compensation you deserve for the damages you have suffered as a result of someone else's negligence.
Contact Caputo & Van Der Walde, LLP Today
A San Jose car accident lawyer can help you by giving advice and guiding you throughout the process of your car accident claim. They can also handle all administrative details about your personal injury claim like filing insurance paperwork and making sure you do not miss important deadlines.
Caputo & Van Der Walde, LLP offers a free case evaluation for car accident victims in San Jose and the surrounding areas. During this consultation, you will have the opportunity to personally speak with an attorney about your situation, the cause of your crash, the injuries you have suffered, and the steps you may have already taken in the car accident claim process.
You can also get clear advice from a San Jose car accident attorney about the next steps to take, learn about their vast history of working with car accident cases, and understand what you can expect if you choose to work with them. These consultations are zero obligation, meaning that you won't need to work with us just because we gave you a case evaluation.
Our Law Firm Is Here To Help You
Insurance companies have decades of experience handling car accident claims and will work to avoid paying fair compensation, instead focusing on settling your case quickly and inexpensively regardless of how much you deserve. Car accident lawyers can help personal injury victims through their cases and ensure that they are negotiating for the amount they deserve and that justice requires.
There were a total of 2444 San Jose car accidents reported in 2020 by the California Office of Traffic Safety, ranking San Jose as 12th for accidents of the 15 cities in California with populations over 250,000. These are encouraging statistics, showing that San Jose is a relatively safe city for driving, but car accident victims don't find satisfaction in knowing that their accident was an outlier. They have every right to pursue fair compensation for their injuries.
Read more about San Jose car accidents and contact our law firm as soon as possible to request your free consultation.
What to Do After Being Involved In a San Jose Car Accident
The following steps are a best-case guideline, but it's essential that you prioritize the most important thing: your health. If any of the following steps — especially gathering evidence — will interfere with your health or safety, then skip it. Your car accident lawyer can fill in the blanks.
Take a Moment to Assess
After an auto accident, it can be disorienting to make sense of what happened, and you may be flooded with adrenaline. Many people are overcome with an urge to jump out of the vehicle and take control of the situation, but this is a time to take a moment, scan your body, check in with your passengers, and assess the situation. Adrenaline is a powerful painkiller, and major injuries may feel minor, especially as your panic and adrenaline are overriding your body's signals.
Check your surroundings. Are you in the path of oncoming traffic that could cause a second accident? Is it safer to remain in the vehicle or get out and walk to the side of the road?
Get to Safety
Depending on your assessment of the situation, you may decide to either exit the vehicle and get somewhere safer or remain in the vehicle until emergency services arrive. Don't move your vehicle, because the way that it is positioned at the scene of the crash may convey a lot of information to the police.
Call 911
Don't wait to talk to the other driver. Call 911 immediately so emergency services can be dispatched to the scene. Even if it feels like you are overreacting, it's always best to have an official third party on-site doing medical checks and compiling an official accident report.
The police will create an accident report at the scene. This will be important when it comes time to file a claim or lawsuit.
Get Medical Attention
When the EMTs arrive, let them check you out. You may have overlooked an injury or may not even realize that you have been injured. Between the adrenaline and the fact that some injuries don't always present themselves immediately, you might know your condition.
The EMTs may advise you to go with them to the emergency room, though you are not under any obligation to say yes. If you leave on your own, be sure to schedule a follow-up appointment with your primary care physician or head straight to an emergency room or walk-in clinic. Avoiding medical care can lead to worse health outcomes and every interaction you have with a medical professional will be documented, an important part of your upcoming insurance claim.
Exchange Information
If appropriate, speak with the other driver and exchange your relevant information: insurance policy number, driver's license number, home address, phone number, license plate number, and more.
Avoid discussing the events leading up to the accident because things you say at this moment may come back to haunt you. Don't apologize, even though it may be in your nature or feels like something to do to calm or reassure the other driver. Insurers will use anything you say against you if possible.
Gather Photo and Video Evidence
If you are able to, take photos and videos of the scene, including the vehicles involved. Talk over the video and call out specific details that you believe are relevant to the situation, such as the behaviors you noticed in the moments leading up to the crash and other factors that played a role.
These details will be fresh in your mind but will begin to fade over time. The more records you can provide your car accident lawyers with, the more information they will have to draw from as they build a case against the insurance company.
Get Eyewitness Contact Information and Statements
If there were any eyewitnesses who stayed at the accident scene, get their contact information and a brief statement about their version of the events. Eyewitnesses are important after a car accident because they often noticed things from a different perspective than the victim, and may have seen the at-fault driver engaging in negligent behavior that led to the car crash before they entered your view.
Provide a Statement for the Police Report
Speak with the officers at the scene and give them a brief statement about your interpretation of the events. Avoid making any statements that could be interpreted as you assuming fault — even partial fault — because the insurance company will jump on this as they work to avoid paying you the compensation you deserve. Also, be sure they document any injuries, no matter how trivial they may seem at the moment.
Get Follow-up Medical Treatment
If you leave the accident on your own and do not take an ambulance to the ER, you should schedule an appointment with your primary care physician or go to an emergency room or walk-in clinic to get additional care. EMTs have limited resources at the scene of an accident and may need to take care of multiple patients in a short period of time.
Some injuries, such as whiplash or other soft-tissue injuries, may not be apparent until a day or two after the car wreck, so as soon as you experience any delayed injuries, you will need to go straight to the doctor, both for your personal care as well as to gather documentation that will prove your condition.
Contact an Attorney
Many people will jump straight into contacting their own insurance company or the at-fault party's insurer, but the truth is that once you are working with a law office, they can handle all of the administrative work while you stay focused on getting care. In fact, once you retain an attorney, the insurance company is forbidden to contact you. All communications must go through your attorney.
By contacting San Jose personal injury attorneys before you initiate a claim, you can protect yourself from "gotcha" tactics that an insurance company may resort to in order to avoid paying the full damages caused by their insured negligent driver.
California Statute of Limitations for Car Accidents
The statute of limitations for car accident cases in California is typically two years from the date of the accident. After two years, the victim will likely not be able to file a lawsuit, and their ability to recover compensation will be eliminated.
If, however, the at-fault party was a governmental agency, such as the Santa Clara Valley Transportation Authority, or an individual working in the scope and scope of his or her employment with a governmental agency, then, a claim must be filed with that particular agency within 6 months of the date of the accident.
Two years may seem like plenty of time, but a personal injury lawyer in San Jose will use this time to gather evidence, work towards an out-of-court settlement, and build a case if they are preparing to seek financial compensation through a lawsuit. The sooner you are connected with a lawyer in the San Jose area, the more time they will have to build a strong case on your behalf and fight for the money you deserve.
Calculating Damages After a San Jose, California Car Accident
One of the biggest factors in any personal injury case is the matter of financial compensation — specifically, how much a victim is owed after suffering due to the behavior of negligent drivers. The compensation sought in a car accident is divided into two distinct parts: economic damages, and non-economic damages. Each of these categories is equally important but will require different calculation methods.
Economic Damages
Economic damages are those based on measurable financial losses such as property damage, medical expenses, lost wages, and more. If it has a dollar value, then it's an economic damage.
Totaling these damages is simple, but it takes a detail-oriented personal injury attorney to know what things to include in these calculations. There are many different things that can and should be included that a person injured may not be aware of.
Future medical expenses, future impacts on a victim's earning ability, and a variety of other future costs are also applicable under this category, but victims will benefit from the support of an experienced attorney who can build accurate projections and defend these estimates to the insurance company. Something like a spinal cord injury, a burn injury, or a brain injury will have impacts that go far into the victim's future, which are common in commercial truck accidents or any other type of big rig accident as well as other collisions with high force.
Non-Economic Damages
Non-economic damages are damages that do not have measurable dollar values and are often intangible and subjective, making it much easier for an insurance company to push back on in an attempt to reduce the cost of their legal liability.
Things like the pain and suffering a victim endures, the impacts on their quality of life, ongoing emotional and psychological issues like post-traumatic stress disorder, anxiety, depression, and much more are all valid non-economic damages.
Assigning a dollar value to something as intangible as depression is a complicated process, but an attorney who knows how to handle car accident cases has years of experience doing just that.
Understanding Punitive Damages
Many people are familiar with the idea of punitive damages and will ask if they are eligible for them as part of their car accident case. It's important to note the distinct differences between economic and non-economic damages meant to compensate a victim and punitive damages that are designed specifically to punish the at-fault party.
Punitive damages are not a factor in a personal injury claim and are only awarded to victims in rare circumstances by a judge or jury at the end of a trial. These potential damages will not be considered during settlement negotiations, but if your attorney believes that you are a good candidate for these additional damages they may move forward with a personal injury lawsuit.
Common Car Accident Injuries
Every car accident is unique, and each injury differs on a case-by-case basis. Things like age, health, and other factors can all impact a victim's ability to recover from an injury, so something like whiplash may require two weeks of recovery for one person and years of ongoing surgery and physical therapy for another. This is why it is so important to work with accident attorneys who will consider the unique details of your accident as they work to build your case.
The following are just a few of the most common injuries reported in car accidents, but whether or not you see your injuries listed below, contact our law office today to discuss your situation with an experienced attorney:
Broken or fractured bones
Whiplash
Strains and sprains
Lacerations
Scarring
Internal bleeding
Organ damage
Seat belt injuries
Complex Regional Pain Syndrome (CRPS or RSD)
This list is not exhaustive, so again, if you do not see your injuries listed above simply contact our car accident law firm as soon as possible to speak with our team of experienced car accident lawyers about your unique situation.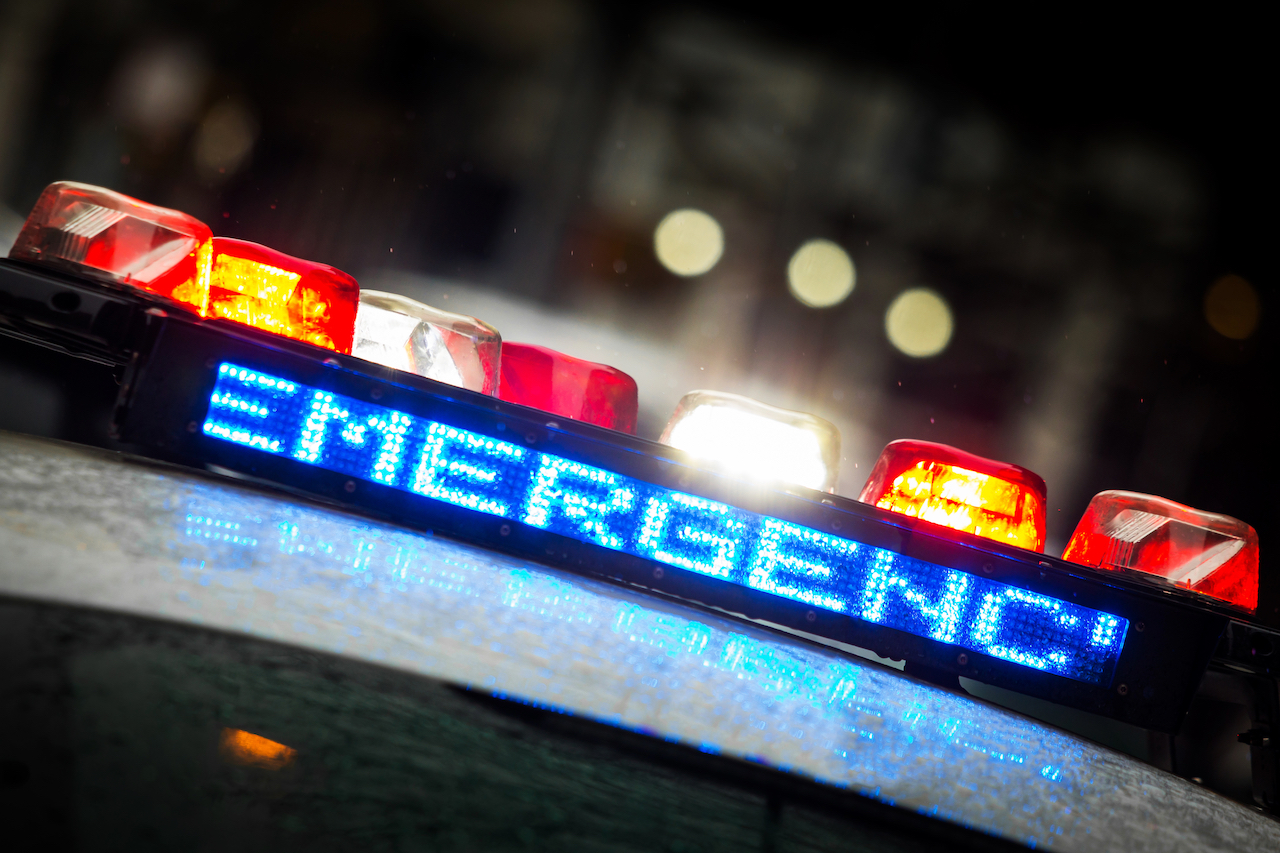 Frequently Asked Questions for a San Jose Car Accident Lawyer
After a San Jose car accident, you may have many questions. The following are just a few that personal injury attorneys will be able to answer with specifics about your car accident during a free consultation — the following are examples and not meant to be taken as legal advice.
Do I need to hire San Jose car accident lawyers for my insurance claim?
There is no law stating that victims need to work with car accident attorneys after auto accidents, but the truth is that insurance companies work aggressively to avoid paying the amount they owe victims of car crashes caused by their policyholders, and the best way to improve your chances (while also focusing on recovering from your personal injuries) is to partner with a personal injury attorney who can handle the entire claims process on your behalf.
How much is my San Jose, CA car accident claim worth?
There is no easy way to answer this question, especially without a close look at your situation. No two car accident victims are alike. Things like current and future medical bills, impact your earnings like lost wages and other income-related issues, as well as a variety of other things like any pre-existing conditions as well as the actual pain and suffering you have endured.
Car accident attorneys are highly experienced with the process of determining damages and then negotiating settlement amounts with insurers. Once you are partnered with an auto accident lawyer, they will be able to keep you updated as they continue to refine their calculations.
Working with an attorney is a great way to protect your rights and ensure you aren't leaving any money on the table. Let your lawyer worry about your case while you focus on your recovery.
How long will it take to get compensated for my San Jose personal injury claim?
Much like determining how much you are owed, there are many factors that will go into determining how long it takes to reach a settlement. An attorney won't be able to answer this question during your initial consultation, and won't be able to provide you with an exact answer until the day the check arrives. It is to remember that once you settle your case, that is it. There is no turning back. Consequently, you and your attorney want to make sure that the entirety of your case has been examined, so you are fully compensated for every aspect of your case. That said, there are some things that may indicate whether or not your case will be long and complicated.
Contact us today to learn about how we can help you work with insurers and get the money you are entitled to as soon as possible.