Experiencing sensory loss can create difficulties in your life that most people can't understand. After a serious personal injury caused by someone else's negligence, such as a spinal cord injury, head wound, or brain injury, you will have to pay for expensive damages like the expenses incurred for the medical treatment you require and will need to take time off work, resulting in lost wages.
To recover the costs of your serious accident, you should get the help of a personal injury law firm. Speak with us today to find out what you can claim in your personal injury settlement. For a free consultation, contact the Caputo & Van Der Walde LLP law firm now to speak with a Campbell personal injury lawyer.
How Does Sensory Loss Occur?
Sensory loss refers to the partial or complete loss of sight, feel, hearing, touch, taste, or smell. Sensory loss can be caused by a variety of factors, such as injury, disease, aging, or exposure to certain chemicals or medications. Depending on the type and extent of sensory loss, it can have a significant impact on a person's daily life, making it difficult to perform daily activities, communicate effectively, or interact with the environment. For example, vision loss can affect a person's ability to read, drive, or recognize faces. Hearing loss can make communication or enjoying music difficult.
Sensory loss can also have psychological and social effects, such as isolation, depression, and anxiety. You will need to seek medical attention if you experience any type of sensory loss, to determine the cause and receive appropriate treatment. In some cases, sensory loss can be treated or managed with medications, devices, or therapy.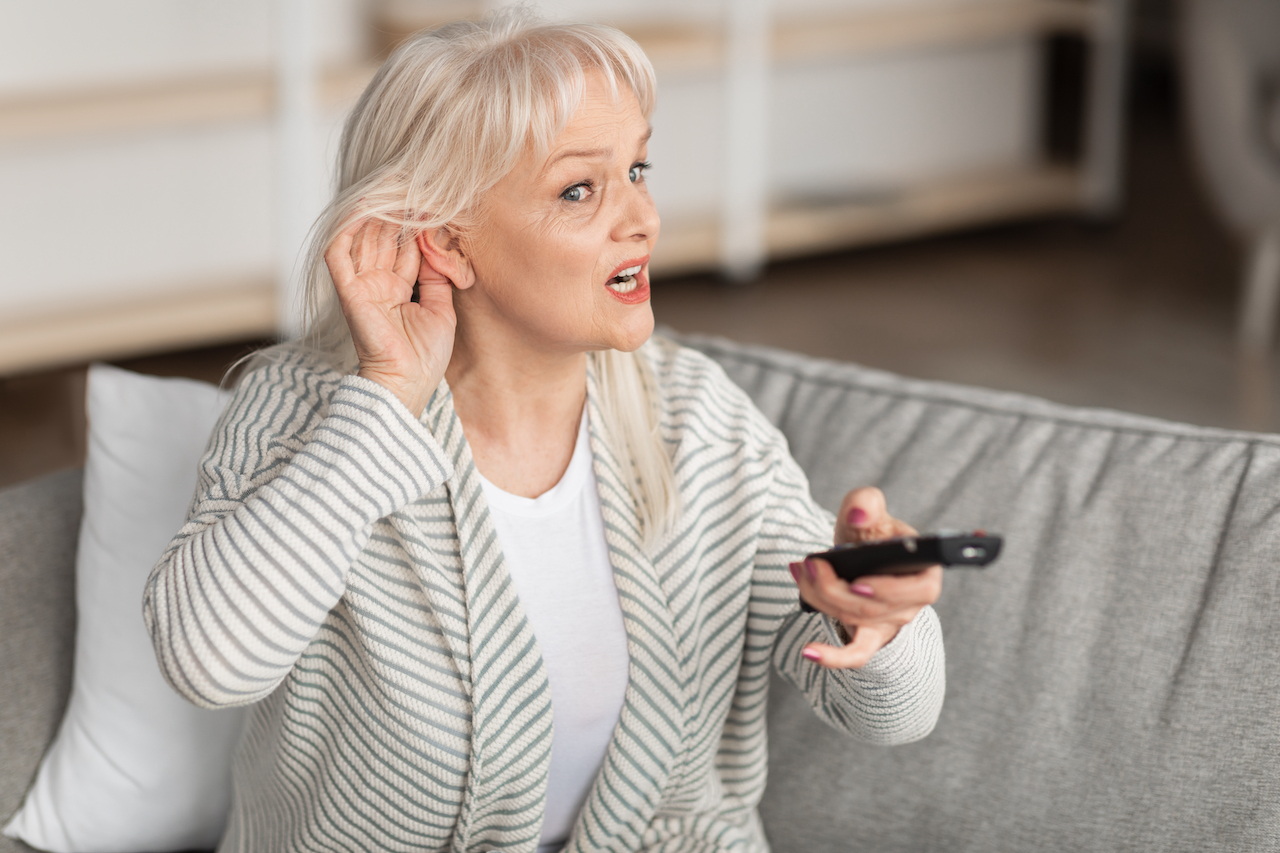 Types of Sensory Loss
Sensory loss occurs when there is damage or impairment to one or more of the five senses. This can happen for a variety of reasons, including:
Injury
Traumatic brain injury, spinal cord injury (paralysis, including quadriplegia, and paraplegia), and other types of physical injuries can damage the nerves or sensory organs and result in sensory loss.
Exposure to Toxins
Exposure to certain toxins, such as lead or mercury, can cause sensory loss.
Aging
As we age, our senses can gradually decline, particularly our vision and hearing.
Disease
Certain diseases, such as Alzheimer's disease, Parkinson's disease, and multiple sclerosis, can result in sensory loss.
Infection
Some infections, such as meningitis or shingles, can also trigger sensory loss.
Genetics
Some types of sensory loss are hereditary and can be passed down from parents to their children.
Sensory Loss Caused by Serious Accidents
Trauma can cause different types of sensory loss after a serious accident. The type of sensory loss depends on the location and severity of the injury. Here are some examples:
Vision Loss
A personal injury accident that causes trauma to the head or eye, resulting in partial or complete loss of vision. This can be temporary or permanent, and it may affect one or both eyes due to brain injuries.
Hearing Loss
Injuries to the ear or head can cause temporary or permanent hearing loss. The severity of the hearing loss may vary, from mild to profound, and can affect one or both ears.
Tactility Loss, Numbness, and Tingling
Nerve or spinal cord injuries can cause a loss of sensation or feeling in different parts of the body. This can make it difficult to sense touch, pressure, or temperature changes.
Taste and Smell Loss
Trauma to the head or brain can affect the olfactory nerves, leading to a loss or alteration of these senses.
Proprioception Loss
Injury to the nerves or brain can affect the sense of proprioception, which is the ability to perceive one's body position and movements. This can lead to difficulties with balance, coordination, and spatial orientation.
How a Sensory Loss Injury Lawyer Can Help Accident Victims
If you have suffered sensory loss due to another's negligence, a local lawyer can help you in several ways:
Legal Representation
Experienced sensory loss attorneys can represent you and protect your legal rights. They can handle all aspects of your case, including filing a claim, negotiating with insurance companies, and representing you in court if necessary.
Accident Investigation
Our law firm will investigate the cause of your sensory loss injury, gather evidence, and identify all liable parties. This may include interviewing witnesses, reviewing medical records, and consulting with experts.
Determining Liability
Sensory loss injury attorneys can determine who is liable for your injuries. Depending on the circumstances, this may include property owners, product manufacturers, employers, or other parties.
Negotiation
Your lawyer can negotiate with insurance companies or other parties to obtain a fair settlement for your injuries. They can use their experience and knowledge of the law to ensure you receive the compensation you deserve.
Trial Representation
If a fair settlement cannot be reached, a sensory loss injury lawyer can represent you in court and fight for what you deserve.
Sensory Loss Damages
If you have experienced an accident that caused sensory loss, you may be able to claim compensation for medical expenses, wrongful death damages, future medical costs, lost income, pain and suffering, property damage, and punitive damages.

Learn more about the monetary compensation that is owed to you by speaking with a reliable attorney today. They can calculate how much you can receive due to someone else's negligence after you suffered sensory loss. Personal injury attorneys will review all the damages caused by a serious accident. For a free consultation, today contact Caputo & Van Der Walde LLP.