Truck accidents are quite different from the average car accident. Semi-trucks greatly outweigh passenger vehicles and are much larger in size. It is far more likely for you to suffer from severe injuries in semi-truck accidents than in car accidents.
Therefore, in truck accident cases, a truck accident settlement will generally be much larger than what you'd receive in a car accident. However, there are a number of factors that can dictate the average truck accident settlement and what you can expect to receive in your semi-truck accident case.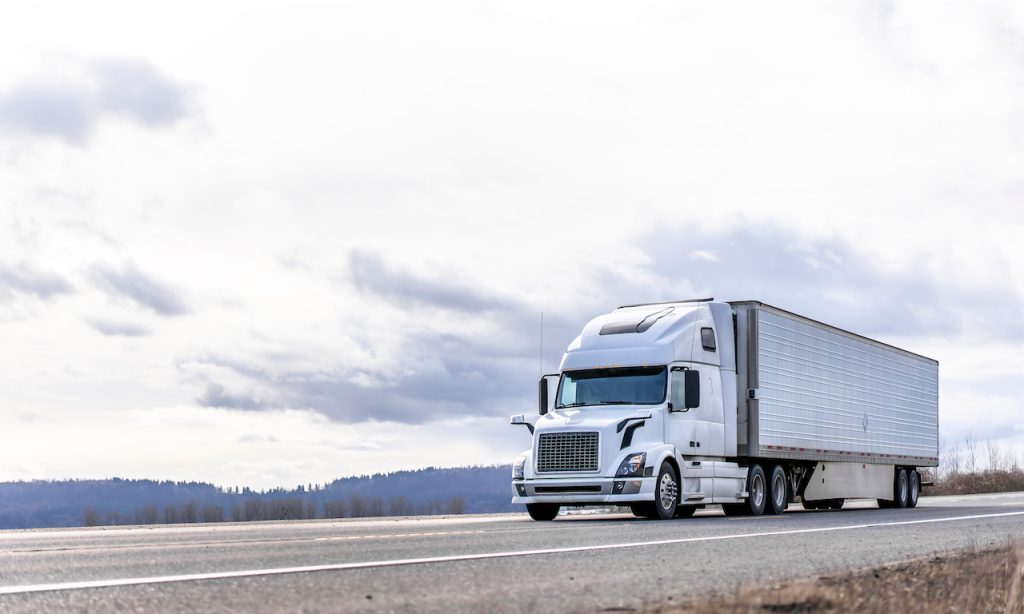 What Is the Most Common Cause in a Commercial Truck Accident Case?
In most truck accident cases, driver error is the reason behind the truck collision. Truck drivers are notoriously overworked, driven to meet deadlines to get freight to a particular destination on time. A truck driver may get behind the wheel while exhausted with complete disregard for the rules and regulations set forth by the Federal Motor Carrier Safety Administration (FMCSA).
Like any other driver, a truck driver may also be distracted from the road. Inclement weather makes a semi-truck harder to control. Additionally, improper loading of the cargo or lack of proper maintenance on a semi-truck, tractor-trailer, or other types of commercial vehicles can lead to a devastating trucking accident.
The cause of the trucking accident and the potential for more than one liable party make a commercial truck collision more complex. This is why you should work with a truck accident attorney with experience in successfully obtaining truck accident settlements.
What Is the Largest 18-Wheeler Truck Accident Settlement?
Truck accident settlement amounts will generally be much larger than any other type of motor vehicle accident settlement. Many factors will be considered when determining a semi-truck accident settlement. Some truck accident settlements may be tens of thousands of dollars while others could reach hundreds of thousands or even millions of dollars.
In 2019, a man involved in a semi-truck accident was awarded $140 million, perhaps the largest semi-truck accident settlement in the nation. However, it is important to note that the average semi-truck accident will not result in such a hefty amount of compensation.
The average settlement in a trucking accident will take many factors into consideration. These factors will include the severity of your injuries, your medical expenses, lost wages, how deeply altered your life is following the truck accident, your pain and suffering, and the severity of damage to your property. Additionally, the average semi-truck accident settlement offer will also depend on the amount of negligence of the truck driver or other liable parties.
Every truck accident is completely unique in these factors. Working with an experienced truck accident lawyer from a renowned law firm can help you negotiate with the insurance company and make the most of your truck accident claim.
How Are Damages Determined After Truck Accidents?
Injured victims who bring a truck accident lawsuit often wonder how truck accident attorneys calculate the damages. How much compensation you receive will depend on several factors of your personal injury claim that go beyond property damage and vehicle damage.
Physical Injuries
If you have serious injuries such as neck injuries, traumatic brain injuries, or spinal cord damage, your settlement offer from the trucking company will be much higher. Whether a minor injury or a serious injury, you must have confirmation from doctors who provide a diagnosis and prognosis to confirm the extent and expected course of recovery.
Medical Costs
Medical bills, both past and future, will be factored into your fair settlement in your truck accident case. Medical expenses presented in truck accident claims must be directly related to the accident. In order to hold trucking companies to the settlement amount for medical expenses, these medical bills must also be shown to be both reasonable and medically necessary.
Pain and Suffering
Pain and suffering in a trucking accident case is not limited to California. With the help of a personal injury lawyer, the extent of your mental anguish, limits on your physical activities, post-traumatic stress disorder, extent of disfigurement, or loss of consortium, particularly in a wrongful death lawsuit, can be factored in for your fair compensation.
Lost Wages
Truck accidents with a tractor-trailer or other types of commercial trucks are bound to cause you extensive injuries. These injuries will likely cause you to miss work while you recover. An experienced lawyer can help you recover lost wages while you are healing from your injuries.
Loss of Future Income
If your accident caused you to lose out on future income, you can be compensated for this loss. It could be due to having a brain injury, which is quite common in accidents with large trucks. You may have a permanent loss of movement that makes it impossible to return to work.
In some cases, the injured party can only return to work in a lower capacity and no longer have the earning potential they once had. Your truck accident lawyer will work to show how this auto accident has impacted your future career trajectory.
Who Is Liable for Truck Accidents?
In many cases, multiple parties can be held liable after an accident with a truck. This is why it's imperative to seek legal representation as soon as possible to help you determine who you can pursue for compensation in a commercial truck crash. Additionally, there won't be just one insurance company to negotiate with. There will be multiple insurance companies involved, making it even more complex.
Depending on the factors of your case, personal injury protection, and contributory negligence, it could go beyond the truck driver and trucking company. Your personal injury attorney will conduct an investigation to see if the truck manufacturer, vendors who serviced the truck, or the cargo company are also liable for your damages in this situation.
Find Out What Your Truck Accident Settlement Is Worth
The only way to know how much you can receive in your truck accident case is by having a free consultation with a personal injury lawyer. The California personal injury lawyers at the law firm of Caputo & Van Der Walde, LLP have two convenient offices to serve you in San Jose and Campbell. Schedule a free consultation with no obligation to learn more about your legal options.